NMJC WESTERN HERITAGE MUSEUM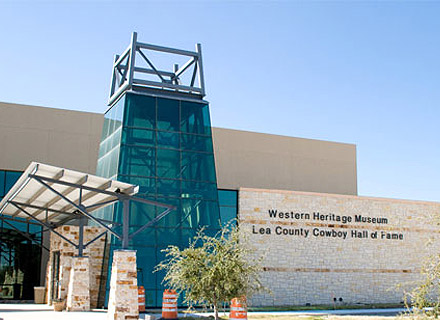 The New Mexico Junior College Western Heritage Center is a multifunctional resource facility located on the campus of NMJC. The dynamic facility houses a conference center, a permanent museum of exhibits, as well as a theater. In addition, the Western Heritage Center is home to the Cowboy Hall of Fame and a children's museum.
Pettigrew & Associates provided professional engineering and surveying services for sitework, including utilities, concrete and asphalt paving, detention pond, and landscape.
Specific tasks included:
Topographic Surveys for Design
Geotechnical Investigation
Boundary Verification
Civil Design
Design of Utility Mains for Trunk Line Extension
Storm Water Pollution Prevention Plan
Construction Materials Testing
Construction Staking
Location:
Hobbs, New Mexico
Owner:
NM Junior College
Contact:
Dr. Steve McCleery
575.392.4510
Architect:
Dekker/Perich/Sabatini
Construction Cost:
$4,800,000
Completion Date:
2005