NMJC STUDENT HOUSING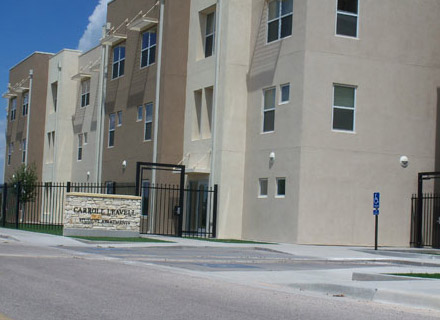 The New Mexico Junior College student dormitories were built as four separate projects (phases) from 1989 to 2008. Most recent construction included John Watson and Caroll Leavell Student Apartments adding 200 beds to the inventory.
Pettigrew & Associates provided professional engineering and surveying including topographic surveys for design, geotechnical investigation, drainage design for placement of synthetic turf, civil site design, utility design, and construction services including construction administration and engineering, construction materials testing and construction staking.