CARLSBAD MEDICAL CENTER MEDICAL OFFICE BUILDING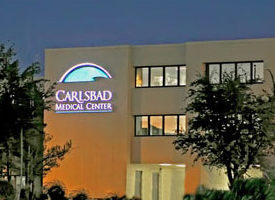 Carlsbad Medical Center is a full-service, 127-bed community-oriented hospital located in Carlsbad, N.M. Pettigrew & Associates provided the topographic and boundary survey for the Carlsbad Medical Lands.
Pettigrew & Associates to provided professional engineering and surveying services including boundary and topographic survey, preparation of plats and legal descriptions for easements, summary plat, and civil site design.
Construction Services included preparation of the Storm Water Pollution Prevention Plan, construction control, quality assurance testing, construction inspection and construction Staking.