ALBERTSON SUBDIVISION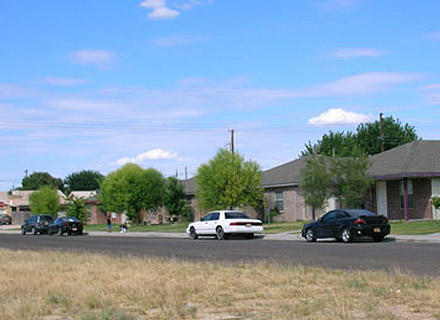 Habitat for Humanity Hobbs (HFHH) was formed in 1998. The first home was completed in August 2000. Since that time HFHH has completed more 17 homes in Hobbs. In July of 2009 ground was broken for a new subdivision that will allow for the construction of 24 partner homes.
Since 2003, Pettigrew has provided preparation of plot plans for these homes as a part of our community outreach.
For the Albertson Subdivision, Pettigrew & Associates provided various design services The work included a topographic survey and utility/alley design services, along with project coordination through the City of Hobbs.