GOOD LIFE ASSISTED LIVING COMPLEX
Carlsbad And Hobbs, New Mexico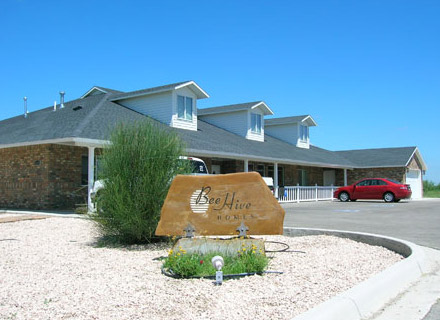 The Good Life Assisted Living services are dedicated to providing a home like setting for each resident. Formerly The Bee Hive Homes, the complex is a planned environment allowing for a comfortable, quality life-style with group association.
After successful completion of the Hobbs facility, Pettigrew & Associates was again tapped to provide a subdivision for the Carlsbad project which provided a separate lot for each complex to be built in phases.  Design services included  preparation of Control plan, Site Grading and Drainage plan, Utility plan, SWPPP plans. City of Carlsbad Utility trunk lines were extended across one of the Carlsbad Irrigation Districts' canals to serve the site.
Pettigrew & Associates also provided Construction Staking and Construction Materials testing for Quality control of civil site improvements.
Good Life Assisted Living Complex was formerly Bee Hive Assisted Living Complex.