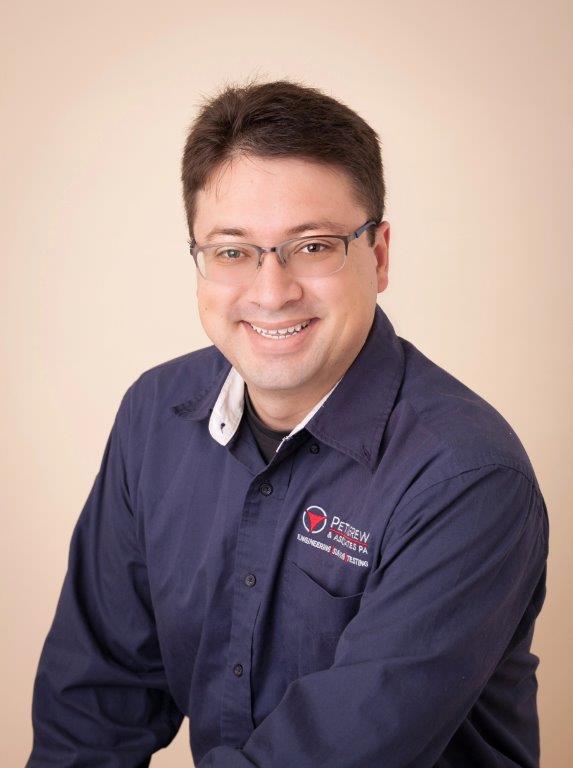 Hobbs, NM- Friday, December 16, 2022 – Debra P. Hicks, PE/LSI, President & CEO, recently announced the company's Eighth Annual Employee of the Year, Mr. David Roybal, PE.

The prestigious award is presented to an individual who demonstrates excellence and outstanding commitment to our clients and colleagues. David was selected from the four Employee of the Quarter honorees at the firm's annual Family Christmas Celebration.

David joined the firm in 2011 and is currently the Engineering Manager, overseeing the firm's civil and geotechnical engineering departments.

"David is a committed professional and an ambassador for what we stand for at Pettigrew & Associates – ethics, integrity and dependability," says Pettigrew CEO, Debra P. Hicks. "He is an inspiring and caring manager to his team and immensely dedicated to the success of his client's projects."

"I'm thankful to have this opportunity to grow and learn. My years of work with Pettigrew have shown me the importance of engineering in our communities and it is a privilege to be a part of a team that brings projects to life." ~ David Roybal

In addition to David, 2022 Employee of the Quarter honorees included: Miko Alvarez- Staff Accountant; Paul Jarrell – Survey Crew Chief; and Angelica Moreno – Human Resources Generalist | Compliance Manager.