MALAGA SALT FACILITY
Malaga, NM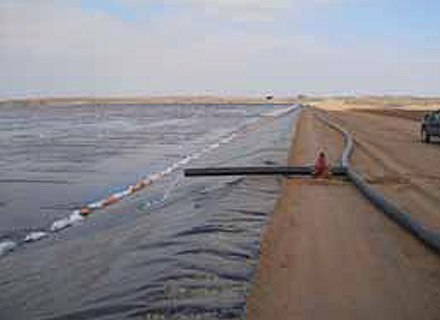 Southwest Salt's, Malaga Facility consists of three 20-acre synthetically lined solar evaporation ponds, a processing plant, and approximately four miles of HDPE pipeline connected to brine well, C-2713.
Well C-2713 was drilled in the 1960s as part of the Malaga Bend Division saline-District.
The SW facility will produce approximately 2.4 million tons of salt over its 40 year life expectancy. The primary use for this salt will be for water softening.
Location:
Malaga, New Mexico
Owner:
Southwest Salt Company, LLC
Contact:
Charles Dixon
913.594.2100
Contractor:
Ag Services
Construction Cost:
$1,300,000
Completion Date:
2013
Scope of Work:
Independent Quality Assurance Services
Construction Inspection
Construction Materials Engineering and Testing
HDPE Liner Inspection and Testing
As-Built Survey
Final Construction Report for NMED Permit Compliance