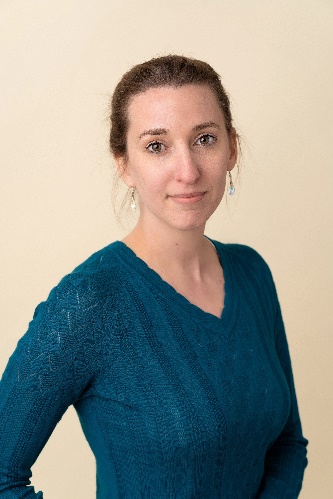 PETTIGREW & ASSOCIATES ANNOUNCES 2020 EMPLOYEE OF THE YEAR – ELIZABETH ROYBAL
Pettigrew Announces 2020 Employee of the Year and Employee of the Quarter Honorees from a Group of First Ever All-Female Nominees
Hobbs, NM, January 14, 2021 – Pettigrew & Associates, P.A. recently announced the company's Sixth Annual Employee of the Year, Mrs. Elizabeth (Liz) Roybal. Liz was selected from the four employee of the quarter honorees, all of which, for the first time in company history, were all female. Liz has worked nearly three years for Pettigrew as an Engineering/GIS Technician IV in the firm's Survey Department.
A published scholar in the geophysical field, Liz is a graduate of New Mexico Tech with a Bachelor of Science in Earth and Environmental Science and Geology and a graduate of Western Carolina University with a Bachelor of Arts in Political Science that included a minor in History. However, it was her innovations in GIS (Geographic Information System) Mapping for Pettigrew's clients in 2020 that prompted her nomination. Led by her efforts, Pettigrew & Associates expanded service offerings to include a GIS department providing an array of mapping services to both public and private sector clients.
"Our team lives by the firm's guiding philosophy 'Engineering Better Communities' and when a year like 2020 challenged those communities," says President & CEO Debra P. Hicks, "our essential team continuously went above and beyond. Liz and each of the Employee of the Quarter honorees received numerous accolades from clients and truly stood out over the year."
In addition to Liz, 2020 Employee of the Quarter honorees included:
Megan Lingafelter- Construction Services Lab Assistant; Vanessa Munoz – Survey Technician and Maggie Payen – Construction Services Engineering Technician